Founded in 1987 and located near Boston Massachusetts, Granite Island Group, is the internationally recognized leader in the field of Electronics Engineering, Technical Surveillance Counter Measures (TSCM), Bug Sweeps, Wiretap Detection, Surveillance Technology, Communications Security (COMSEC), Counter-Intelligence, Technical Security, and Spy Hunting. Granite Island Group provides expert technical, analytical and research capability for the detection, nullification, and isolation of eavesdropping devices, technical surveillance penetrations, technical surveillance hazards, and physical security weaknesses.
Simply put, we hunt spies, we stop espionage, and we plug leaks.
---
World Class, Professional, Ethical, and Competent
Bug Sweeps, and Wiretap Detection... We can, they can't!
We use Sophisticated Laboratory Grade Test Equipment,
they use Movie Props, and Spy Shop Toys. We find bugs, they can't!
We expertly hunt real spies, eavesdroppers, and wiretappers; they can't!
---

Click Here to Schedule a Bug Sweep

Bug and Wiretap Detection Equipment

Warning Signs That You Have Been Bugged

What Is Bug Sweeps and Bug Detection All About?

Frequently Asked Questions - FAQ

What To Do If You Think You Have Been Bugged

How To Commission Someone To Check For Bugs

Types of Bugs and Wiretaps

Wiretapping 101 ("Outside Plant" Devices)

Phone Set Bugging and Modification Techniques

Surveillance Threat Levels

What Does a Legitimate Bug Sweep Involve?

What Does a Legitimate Bug Sweep Cost?
---
Everything you've learned in school as "obvious" becomes
less and less obvious as you begin to study the universe.
For example, there are no solids in the universe. There's
not even a suggestion of a solid. There are no absolute
continuums. There are no surfaces. There are no straight lines
-- R. Buckminster Fuller
---

Granite Island Group - Who We Are, What We do

Granite Island Group Mission Statement

Granite Island Group Profile and Backgrounder

Background and Qualifications - James M. Atkinson

List of Legitimate U.S. Based TSCM Specialists The GOLD LIST
---
---

Tutorial on Basic Bug Sweep Equipment Start Here If You Need TSCM Equipment

CPM-700 Counter Surveillance Probe and Monitor [CPM-700 Brochure]

OSC-5000 Omni-Spectral Correlator (OSCOR) [OSC-5000 Brochure]
ORION "The Hunter" Non-Linear Junction Detector (NLJD) [ORION Brochure]

CMA-100 Countermeasures Amplifier

Scrambled Telephones and COMSEC Equipment
---
O divine art of subtlety and secrecy!
Through you we learn to be invisible, through you inaudible;
and hence hold the enemy's fate in our hands.
-- Sun Tzu, The Art of War, c. 500bc
---

Bug Sweep Equipment Methods, and Reviews

Helpful Books to Read, and Training to Attend

TSCM-L Archives, over 10,000 messages

Death of a Spy Shop

Site Search Engine
---
We provide expert TSCM, Bug Sweep, Wiretap Detection, Computer Security, and Technical skills to our clients in the entire North-East Quadrant of the United States. This coverage includes, but is not limited to: Maine, New Hampshire, Vermont, Massachussetts, Rhode Island, Connecticut, all of the state of New York, Pennsylvania, New Jersey, Maryland, Delaware, Washington, DC, and all of West Virginia and Virginina. We can also provide bug sweep services anywhere else in the United States on special request, but please enquire for further details. This includes the metro cities of: Boston, MA, Hartford, CT, New York, NY, Worcester, MA, Portland, ME, Portsmouth,NH, New Haven, CT, Rutland, VT, Concord, NH, Montpelire, Burlington, VT, Long Island, Murray Hills, New London, CT, Albany, NY, Syracus, NY, Buffalo, Erie, PA, Pittsburgh, PA, Scranton, PA, Baltimore, MD, Philadelphia, PA, Providence, RI, Baltimore, MD, Washington DC, Arlington, VA, Georgetown, VA, Falls Church, VA, Norfolk, VA, Ft. Meade, MD, Augusta, ME, Waterville, ME, Bangor, ME, Calais, ME, Montreal, Quebec, Bel Air, Beltsville, McLean, Salem, Woburn, Newton, Waltham, Lexington, Needham, Dedham, Cambridge, Bedford, Saugus, Lynn, Utica, Stamford, CT, Darien, Greenwich, CT, Quincy. Boston Beacon Hill Back Bay South End East Boston Brighton Allston Dorchester Roxbury Charlestown South Boston Roslindale Hyde Park, North End, Abington Acton Acushnet Adams Agawam Alford Amesbury Amherst Andover Aquinnah (Gay Head) Arlington Ashburnham Ashby Ashfield Ashland Athol Attleboro Auburn Avon Ayer Barnstable Barre Becket Bedford Belchertown Bellingham Belmont Berkley Berlin Bernardston Beverly Billerica Blackstone Blandford Bolton Boston Bourne Boxborough Boxford Boylston Braintree Brewster Bridgewater Brimfield Brockton Brookfield Brookline Buckland Burlington Cambridge Canton Carlisle Carver Charlemont Charlton Chatham Chelmsford Chelsea Cheshire Chester Chesterfield Chicopee Chilmark Clarksburg Clinton Cohasset Colrain Concord Conway Cummington Dalton Danvers Dartmouth Dedham Deerfield Dennis Dighton Douglas Dover Dracut Dudley Dunstable Duxbury East Bridgewater East Brookfield East Longmeadow Eastham Easthampton Easton Edgartown Egremont Erving Essex Everett Fairhaven Fall River Falmouth Fitchburg Florida Foxborough Framingham Franklin Freetown Gardner Gay Head (Aquinnah) Georgetown Gill Gloucester Goshen Gosnold Grafton Granby Granville Great Barrington Greenfield Groton Groveland Hadley Halifax Hamilton Hampden Hancock Hanover Hanson Hardwick Harvard Harwich Hatfield Haverhill Hawley Heath Hingham Hinsdale Holbrook Holden Holland Holliston Holyoke Hopedale Hopkinton Hubbardston Hudson Hull Huntington Ipswich Kingston Lakeville Lancaster Lanesborough Lawrence Lee Leicester Lenox Leominster Leverett Lexington Leyden Lincoln Littleton Longmeadow Lowell Ludlow Lunenburg Lynn Lynnfield Malden Manchester-by-the-Sea Mansfield Marblehead Marion Marlborough Marshfield Mashpee Mattapoisett Maynard Medfield Medford Medway Melrose Mendon Merrimac Methuen Middleborough Middlefield Middleton Milford Millbury Millis Millville Milton Monroe Monson Montague Monterey Montgomery Mount Washington Nahant Nantucket Natick Needham New Ashford New Bedford New Braintree New Marlborough New Salem Newbury Newburyport Newton Norfolk North Adams North Andover North Attleborough North Brookfield North Reading Northampton Northborough Northbridge Northfield Norton Norwell Norwood Oak Bluffs Oakham Orange Orleans Otis Oxford Palmer Paxton Peabody Pelham Pembroke Pepperell Peru Petersham Phillipston Pittsfield Plainfield Plainville Plymouth Plympton Princeton Provincetown Quincy Randolph Raynham Reading Rehoboth Revere Richmond Rochester Rockland Rockport Rowe Rowley Royalston Russell Rutland Salem Salisbury Sandisfield Sandwich Saugus Savoy Scituate Seekonk Sharon Sheffield Shelburne Sherborn Shirley Shrewsbury Shutesbury Somerset Somerville South Hadley Southampton Southborough Southbridge Southwick Spencer Springfield Sterling Stockbridge Stoneham Stoughton Stow Sturbridge Sudbury Sunderland Sutton Swampscott Swansea Taunton Templeton Tewksbury Tisbury Tolland Topsfield Townsend Truro Tyngsborough Tyringham Upton Uxbridge Wakefield Wales Walpole Waltham Ware Wareham Warren Warwick Washington Watertown Wayland Webster Wellesley Wellfleet Wendell Wenham West Boylston West Bridgewater West Brookfield West Newbury West Springfield West Stockbridge West Tisbury Westborough Westfield Westford Westhampton Westminster Weston Westport Westwood Weymouth Whately Whitman Wilbraham Williamsburg Williamstown Wilmington Winchendon Winchester Windsor Winthrop Woburn Worcester Worthington Wrentham Yarmouth. Also servicing all of New England including New Hampshire, Maine, Vermont, Connecticut, Rhode Island; and New York State, Pennsylvania, New Jersey, Maryland, Virginia, Washington DC, West Virginia, Ohio, Indiana, Michigan, Illinois, WIsconsin, and surrounding areas. Also available to travel to any location in the Unites States, Canada, or Mexico by special arrangement.
---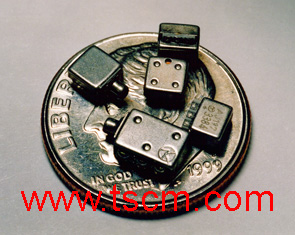 TSCM 101 - The Technical "Meat and Potatoes"
The following are a series of brief entry level tutorials regarding
specific areas and topics relative to TSCM and methods used to find
bugs and other eavesdropping devices.

Tutorial on Basic Bug Sweep Equipment Start Here If You Need Equipment

Noise and Sensitivity

Modeling Eavesdropping Devices

TSCM Antenna Methods and Protocols

Wireless Microphones Revisited

The Wavecom Eavesdropping Threat

Video Signal Eavesdropping Threat

Detection, Isolation, and Evaluation of Spread Spectrum Signals

Frequency Allocation Basics

TEMPEST Basics

Basic Bug Frequencies

DTV Signals Analysis

Tutorial on Basic Sweep Gear
---
No enterprise is more likely to succeed than one concealed
from the enemy until it is ripe for execution.
-- Niccolo Machiavelli, The Prince, 1521
---
Techniques Used To Find Bugs and Other Technical Security Threats

Spectral Analysis of RF Bugging Devices

Common RF Bugging Frequencies

Time Domain Reflectometry Analysis (Wiretap Locating)

Time Domain Reflectometry Tutorial

Fluke LANMeter (Dry TDR Methods)

TSCM-L Technical Counterintelligence Mailing List
---
We are apt to shut our eyes against a painful truth...
For my part, I am willing to know the whole truth; to know the worst;
and to provide for it. -- Patrick Henry
---
U.S. Laws Regarding Electronic Surveillance

Executive Order 12333 - United States Intelligence Activities

Title 50, Chapter 36 - Foreign Intelligence Surveillance

Title 18, Chapter 119 - Oral, Wire, and Electronic Communications Interception

Title 18, Chapter 121 - Stored Wire and Electronic Communications Records Access

Title 18, Chapter 205 - Searches and Seizures

Title 18, Chapter 90 - Economic Espionage Act of 1996

Deepwater Doo Doo - U.S. Government Conned Out Of Several Billion Dollars
---
If you are interested in purchasing any of the equipment listed
on this page then please contact us. Granite Island Group offers
a full line of communications and technical security products
ranging from inexpensive body worn bug detectors and encryption
equipment, to full TSCM deployment kits suitable for high threat
corporate, diplomatic, and government TSCM inspections.

Our prices and terms are very competitive, and we offer only the
highest quality equipment available in the industry (no Spy Shop toys).

---
TSCM and Bug Detection Equipment Reviews

Spectrum Analyzers

Antennas and Signal Acquisition

Vector Signal Analysers

Demodulation and RF Intercept Equipment

Time Domain Reflectometers

Oscilloscopes

Multimeters

Craft Instruments

TSCM Specific Instrumentation

Non Linear Junction Detectors

Acoustic TSCM Equipment

Physical Search Equipment

Photographic and Imaging Instruments

Auxillary Instrumentation

Ancillary Instrumentation

Video Instrumentation

Special Purpose Vehicle Consideration (SPV)
---
Audio Countermeasures and Masking Systems

Acoustic Noise Generator and Masking System [ANG-2000/2200 Acoustic Jammer Brochure]
---
"And ye shall know the truth, and the truth shall make
you free." - John 8:32 KJV

---
This nasty little ten dollar bug could
totally devastate your business
and your life. Are you prepared to
have that happen?

---

Even in friendly territory a fortified camp should be set up;
a general should never have to say 'I did not expect it.'


-- The Emperor Maurice,
The Strategikon, c. 600ad



To be contacted for a confidential consultation
please E-mail: jmatk@tscm.com

or call:
Telephone: (978) 381-9111

International Callers: 001-978-381-9111

Granite Island Group
127 Eastern Avenue #291
Gloucester, MA 01930

URL: http://www.tscm.com/

---
The First, The Largest, The Most Popular, and The Most Complete TSCM,
Bug Sweep, Spy Hunting, and Counterintelligence Site on the Internet.
---
Copyright ©2005, Granite Island Group
Sed quis custodiet ipsos Custodes?